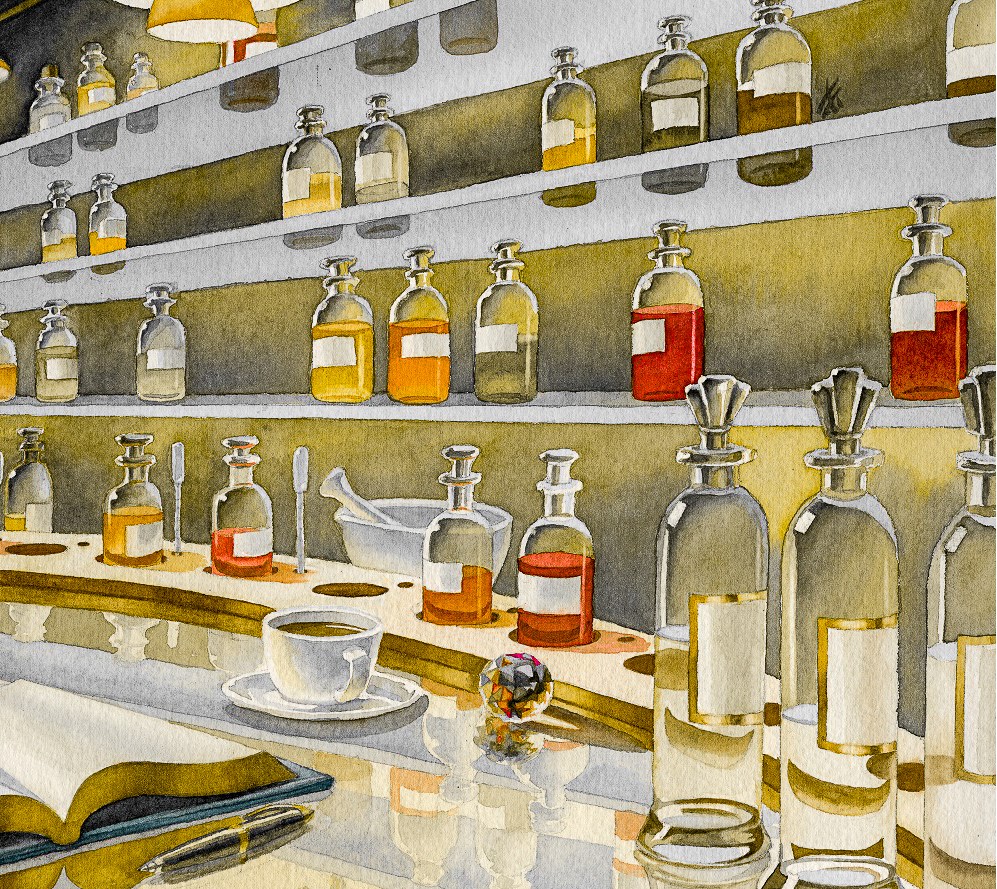 WHO WE ARE
Apologue is an independent artisan perfume house located in the mountains of the Pacific Northwest rainforest, where hummingbirds are our constant companions. Here is where each fragrance is designed, small-batched, aged, bottled, buffed, and packaged.
OUR PERFUMER
Her story began as one woman working two jobs, using natural aromatics in both.  By day she was pioneering the use of natural aromatics in patient care. After hours she was a perfumer creating beautiful perfumes for the world. Over time these two skills merged, flowering into a modern yet ancient approach to fragrance, which today is Apologue Perfumes.
OUR PERFUME
Apologue Intuitive Perfumes are a unique product that evokes fragrance and beauty on many levels.  Even as a perfume is being created for beauty, we also select for the natural, intrinsic benefit of each essence used.  We then add a little extra alchemy to enhance the effect of the perfume and finish them with a quartz crystal placed in each bottle.
The result is an intimate experience of luxury and well-being that transcends scent alone.
The rest you must experience.
WHY APOLOGUE
apo-log,  apple-log
An APOLOGUE is a type of story.  Specifically, it is allegorical, where one story of insight is embedded in another story.  A story within a story.  Indeed, our perfumes are fragrant narratives within the unique and beautiful epic that is yours — the Journey of the Inner Dreamer.
OUR VISION
Our vision is to help the world by uplifting people in a pleasurable, mood-lifting, thought-shifting, non-time-consuming, and stress-free way.  We support and accelerate beauty in its many forms. 
Beauty in any iteration, is our passion — an ambassadorship of the power of all things fragrant and beautiful to uplift the human heart.
We also uplift girls through our ongoing partnership with The Hiari Project, an organization that saves girls from FGM and child marriage in exchange for giving them a high school education.