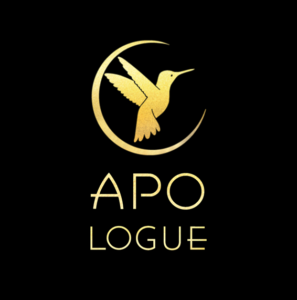 Our Name



/ apo-log /  a story within a story
Such is life, is it not?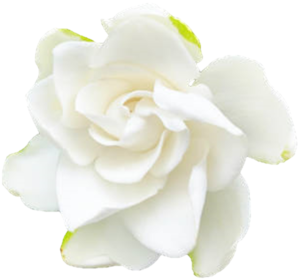 Perfumery, Perfumer, & Perfume

PERFUMERY
APOLOGUE is an artisan perfumery and alchemy lab, nestled in the Pacific NW rainforest mountains.  We sell online, at pop ups, and select boutiques.
PERFUMER
With a background in science, medicine, psychology, and mysticism, it was unusual that nature's fragrant essences should have been along for the whole ride.  In the process, our perfumer pioneered their use in medicine, encountered their ethereal potency in mysticism, applied them in counseling, and learned of their chemical and energetic properties.  It was a love affair with beauty as it expressed itself in each endeavor.
Treatment success rates were high, in combination with electromagnetic, physical, and subtle energy therapies.  Yet irresistibly, with a lab full of sweet smelling essences, it wasn't long before beautiful concoctions were composed, becoming an unexpected word-of-mouth business on the side.   Later, opportunities arose to make products for medi-spas and other businesses, where the challenge was to make effective products that were also beautiful.

All good stories have at least one other story within them.  In our perfumer's story, each layer of skill and knowledge that were acquired along the way, evolved the creation of a unique, intuitive perfume, or beautiful elixir, depending on your point of view..   
PERFUME 
Different from today's synthetic perfumes, our perfume can be only be described as a modern version of ancient perfumery, where the separation between our inner and outer reality does not exist.   A fragrant elixir, able to bring good things to life.  The magic, it was discovered, can be carried via fume, per fume. 
Our natural perfumes are rich, full, smooth, mellow, and moving.  Touching and actively beneficial, they feel as good as they smell.  The perfumes are created with vibrantly beautiful natural essences and energies that give you an experience of luxury and well-being that transcends scent alone.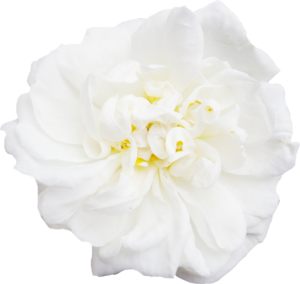 What We're About
Our Names of Beauty Collection is inspired by the complex dynamics of inner beauty, or inner power — spoken through fragrance. 
In perfumery there is a tradition of naming perfumes after aspects of inner beauty such as "Joy", "Love", and "Radiance".  The idea of creating fragrances to include a greater range of these qualities was intriguing.  Could perfume be coaxed into a stronger smell or feeling of the inspiration itself?  The thought of layering inner beauty with outer beauty, fragrance upon fragrance, became an irresistible path that led us further on.
It would be a challenge, so we spent a lot of time on the story boards, mapped out their release on an evolutionary time line into the future, and moved forward.
It's been quite a journey.  What we found is crafted into our perfume; each one conceived as a fragrant mirror reflecting how beautiful you really are. . .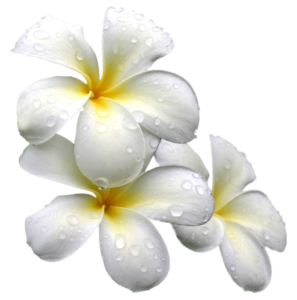 Why ?
At APOLOGUE, we exist to elevate the value of overlooked, fragrant, functional beauty, so you can experience yourself transported to a softer, happier, kinder reality.  
Knowing that magic can come from a simple but special bottle of perfume, makes creating it a gift.  Beautifully fragrant energies positively change the direction of our personal and collective lives.  Upliftment.  It makes us happy to provide it. 

Spread the Love
Research shows that the fastest, surest way to transform humanity and protect the environment is to uplift women and girls.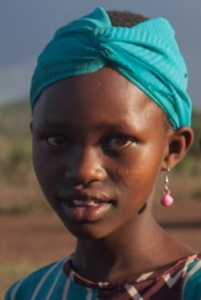 We're in.  We do that through our ongoing partnership with The Hiari Project, an organization that saves girls from FGM and child marriage in exchange for giving them a high school education.
When possible, we support Pa'Arriba as well.  They help women who are enduring violence with a novel, proven, grass roots method where women help women.  They seek to promote the capacity of women, assist them in becoming financially and emotionally empowered, and ultimately reverse the climbing numbers of femicide.
"Women give greater priority to protection of and improving the capacity of nature, maintaining farming lands, and caring for nature and environment's future. Repeated studies have shown that women have a stake in [the] environment, and this stake is reflected in the degree to which they care about natural resources."                            WIKIPEDIA
"Research suggests that women have higher levels of socialization to care about others and be socially responsible, which then leads them to care about environmental problems and be willing to adopt environmental behaviors,"
RACHEL HOWELL, UNIVERSITY OF EDINBURGH
 As long as women are prevented from attaining their highest possibilities, so long will men be unable to achieve the greatness which might be theirs.